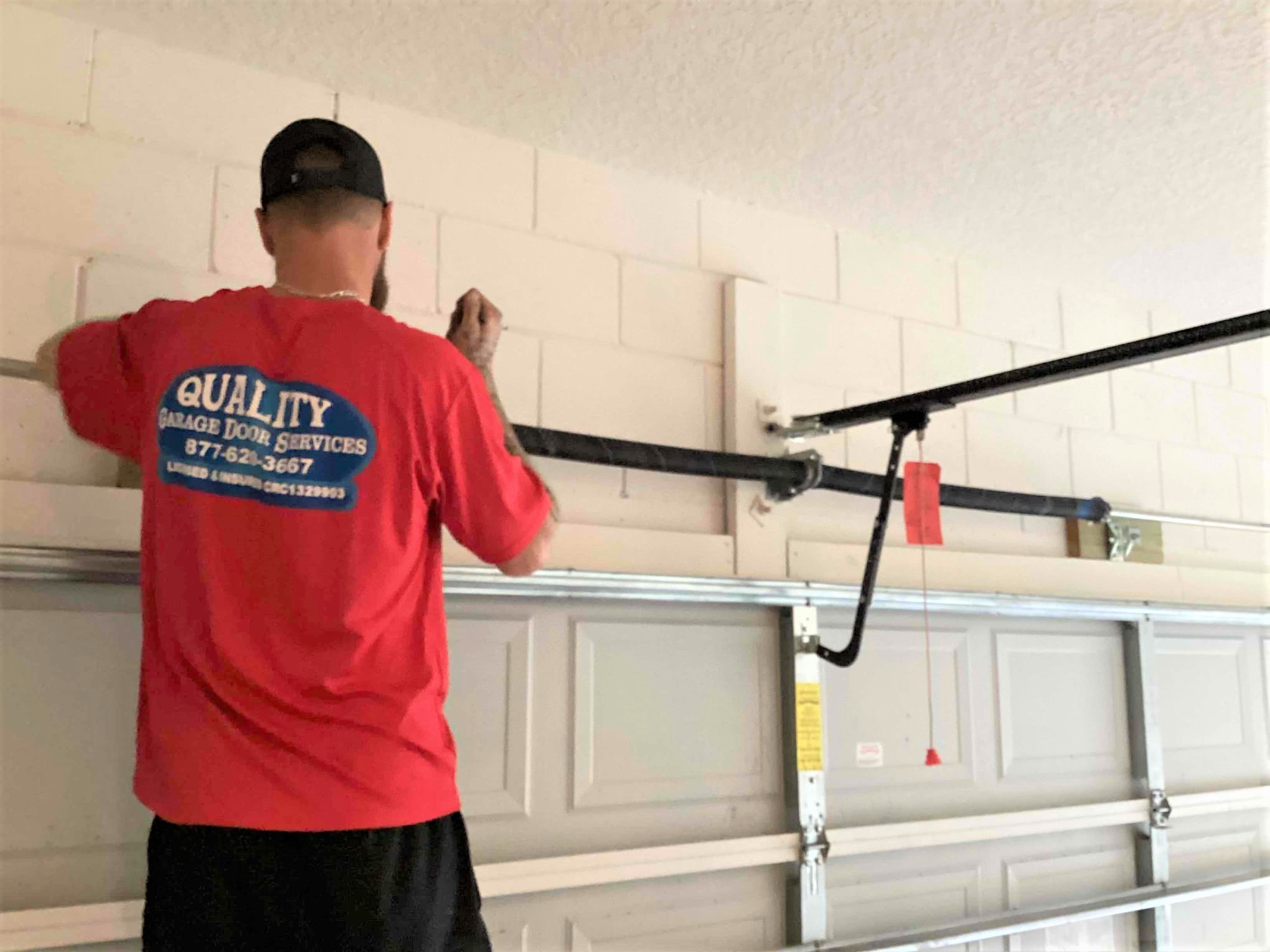 Garage Door Spring Repair & Replacement
The Garage door spring is probably one of the most important parts of your whole garage door. The overhead door springs provide the extra strength and force so that the motor can easily lift and close your sectional garage door. Plus, the torsion springs are the reason you can open your garage door manually when you don't have the assistance of the motor.
When your garage door experiences a broken torsion spring, you have to have a quality garage door service company perform broken spring replacement. There's no way around it. Considering that improper installation or replacement of a broken spring can be dangerous, you should get in touch with the garage door professionals at Quality Garage Door Services of Melbourne. A garage door spring is not one and the same. Each are different and of different quality. Quality Garage Door Services will make sure you understand the differences and allow you to choose your level of strength. For example, you can choose to have a high cycle spring which may cost more but will last much longer before it begins to fail. Regardless of what garage door spring you choose, we will always provide you with a very high quality, dependable garage door spring even if its a standard cycle or high cycle torsion spring.
We have over 30 years of experience when it comes to garage doors, and that includes broken spring replacement. You can rest assured that our professional garage door technicians will do the job properly and at a great price for you. We know that price is extremely important to you and thats why we make sure we get you the lowest cost possible. Since we make it extremely affordable, there's no reason to not get your broken spring replaced as soon as you can.
Contact us today at 321-593-4280 for a free estimate and to schedule your broken spring replacement. Everyone at Quality Garage Door Services of Melbourne is here to help you with whatever garage door issues you might have.
Quality Garage Door Services -
Melbourne #1 Garage Door Company