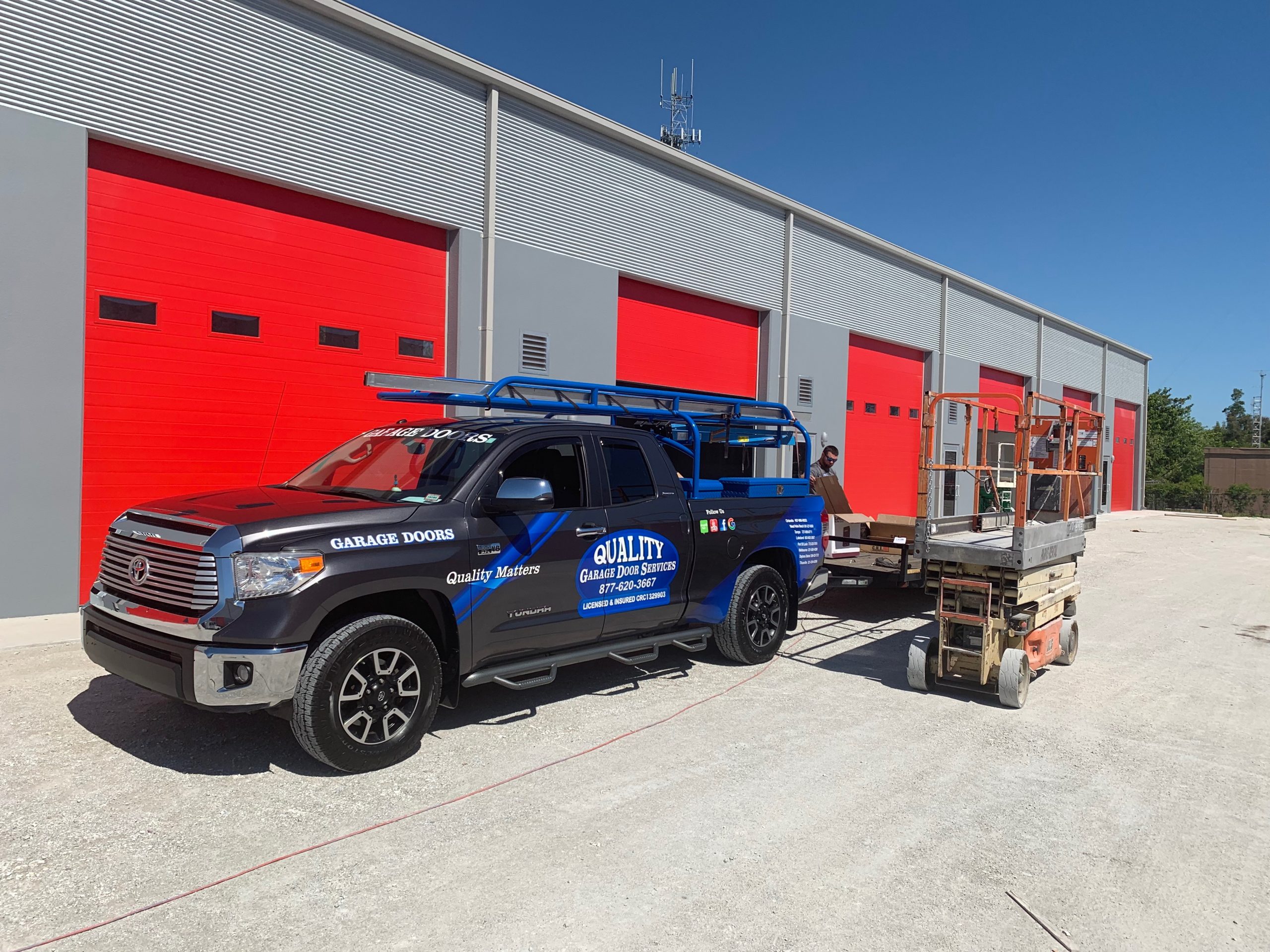 Commercial Garage Doors and Service Contracts
Replacing or repairing a commercial garage door is not an easy job. Most of the garage door companies you will find online will NOT work on or even touch commercial garage doors because they are not qualified to service them and have no idea how to repair them. If you are lucky enough to find a garage door company that is legitimately Licensed in the State of Florida to work on garage doors, even then that company is highly unlikely to work on commercial doors and contacting them will be a waste of time. If you're looking for help on your bay doors, roll up doors or commercial garage door or opener then you should stick with people who know commercial garage doors. you are running a business and don't have time for an inexperienced, untrained garage door service company that has no business working on commercial products. Here at Quality Garage Door Services of Melbourne, we're your go-to source for commercial garage doors if you need either replacement and repair. We are licensed, trained, bonded and insured- and are experts when it comes to commercial garage door repair and service.
We have over 30 years of experience and are a professionally-licensed garage door company servicing the Melbourne area. That experience means we will be able to help you make the right purchase for your specific commercial needs. We take each customers / businesses needs seriously and deal with them on a one-on-one basis. If you just need repair we will keep the price absolutely low and affordable to get you back on track fast. If you need a commercial garage doors service program we can set that up for you so that you will always be stress free with regards to your garage doors.
Feel free to contact us at 321-593-4280 for any questions concerning your commercial garage doors. We're here to serve you with any of your overhead garage door needs. We also provide other professional services like garage door repairs, garage door installation, broken spring replacement, and more. So feel free to contact us today so we can help you solve any issue or question you have with your garage door!
Quality Garage Door Services -
Melbourne #1 Garage Door Company