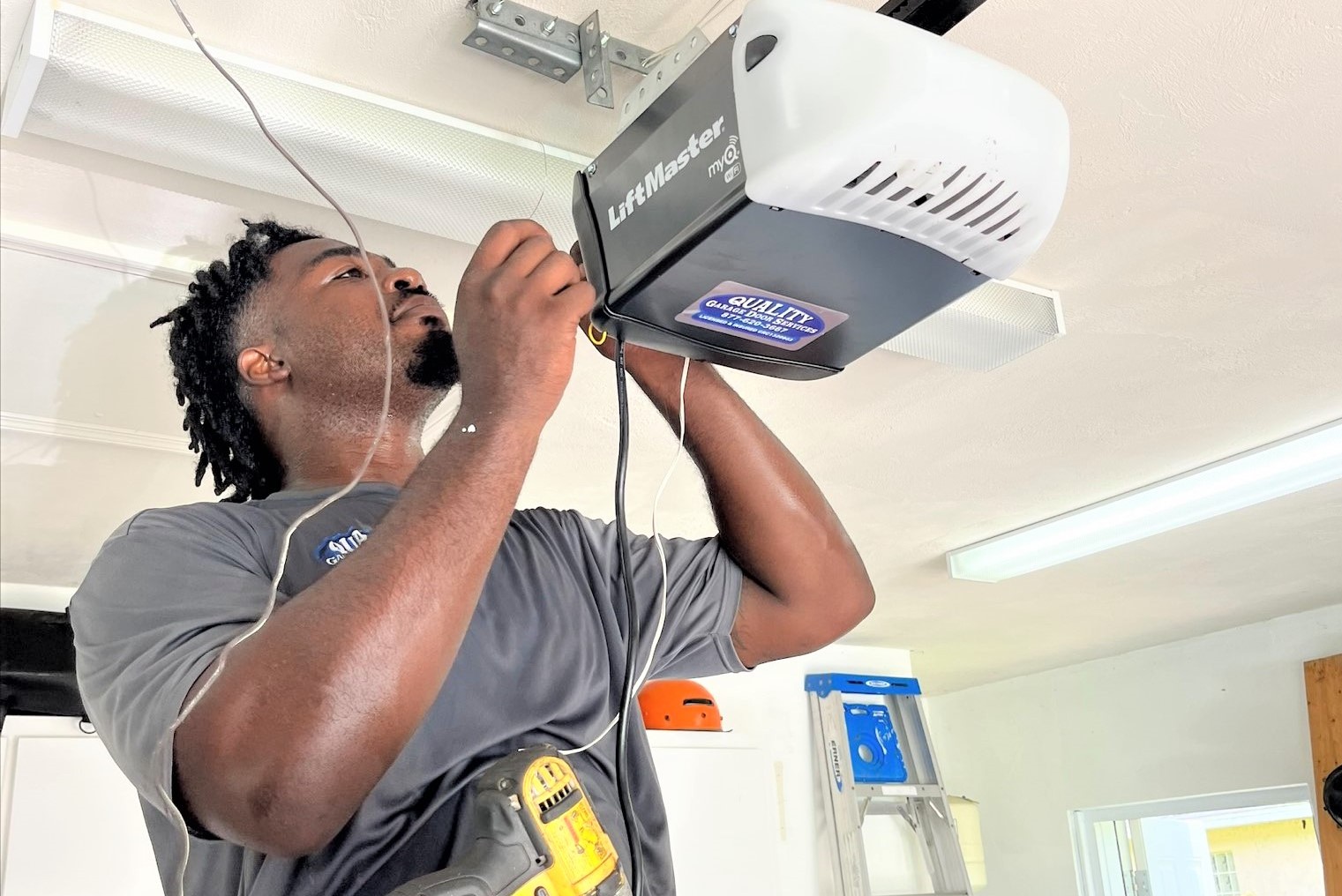 Garage Door Opener Repair & Installation
Most of us don't know the first thing about garage door opener repair. We expect our opener to work every time we press the remote button or the wall mounted button. But when it does not open, you find yourself in a very frustrating situation! If you've owned a house with a garage door, you definitely know the frustration involved when your garage door opener decides only works half the time, or flat out breaks on you.
Instead of getting upset, we invite you to give us a call and let us help you with this very important issue of garage door opener repair. Give us a call at Quality Garage Door Services in Melbourne for expert repair or installation of a new garage door opener. We'll know exactly what kind of opener you'll need for your garage door. Plus, we have great prices when it comes to garage door openers. Many times you would be surprised to hear that a brand new overhead garage door opener that has all the latest features, installed including a new wall button and new safety laser eyes along with haul off of your old opener can be AS MUCH OR LESS than repairing your existing old opener! Why try to get that dinosaur of an old opener working again when you can get a brand new one for about the same price with all the newest bells and whistles?! Plus you get new remote controls programmed on the spot! You get so much for so little that you may be thankful that your opener decided to fail on you!
Garage Door Opener Repair is our top speciality at Quality Garage Door Services of Melbourne. Our experienced professionals will know exactly what is needed to fix your garage door opener and we can provide our 100% satisfaction service at a really great price.
If you're curious about what we can offer you in terms of garage door opener repair and new garage doors, please give us a call now at 321-593-4280. We're here to meet all your garage door needs! We look forward to taking your call.
Quality Garage Door Services -
Melbourne #1 Garage Door Company