QUALITY GARAGE DOOR SERVICES - MELBOURNE'S #1 GARAGE DOOR COMPANY
Call
(321) 593-4280

Today
---
Services
Garage doors in Melbourne or anywhere in the world look and act like relatively simple machines. The concept is always the same: there's a big door, a motor, a chain, and a spring, right? Technically, that is right. But there is a lot more technical information and parts that go into the equation of making a garage door operate properly. If it was as simple as it looked, people would be performing their own garage door services all the time.
Garage door repairs are, unfortunately, part of owning a garage. Whether it's from over-use, old age, or physical damage (intentional or accidental!), garage doors can break down or not function properly. If you are like the rest of us then you use your garage door and opener fairly often (most of us on a daily basis) and expect it to work hundreds if not thousands of times. If you need garage door services, you should stick with professionals, like us at Quality Garage Door Services Melbourne.
We provide garage door services in Melbourne, FL and all the surrounding areas and have decades of experience when it comes to fixing overhead garage doors and ceiling mounted, wall mounted openers as well as broken torsion springs. It doesn't matter if it's a commercial garage door or a residential garage door. Nor does it matter if it's a wooden door, aluminum door, a roll up door, or a tilt up door. Quality Garage Door Services of Melbourne has got you covered.
Our professional service technicians will repair whatever garage door problem you have at a great price, guaranteed. We'll be upfront and let you know what options you have available to get your garage door repaired as quickly as possible. Feel free to call us today for a free quote at 321-593-4280 so we can help you get the garage door repairs that you need!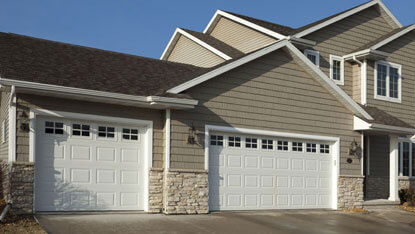 ---