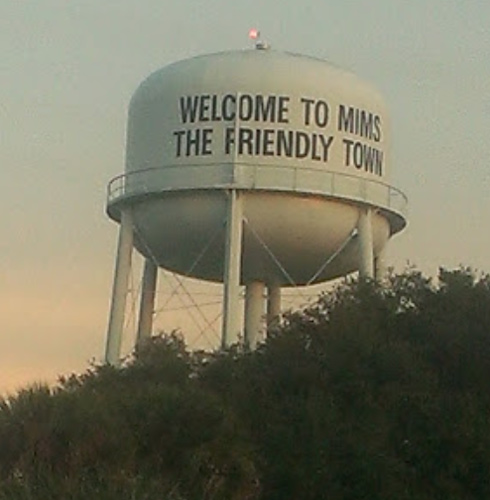 Mims, Florida
Mims is an unincorporated community in Brevard County, Florida. It is located near the east coast of the state and is known for its rural and agricultural character. Mims is also close to several recreational areas and natural attractions, including parks, lakes, and wildlife preserves.
Some notable features of Mims include:
Kennedy Space Center: Mims is located just a short drive from the Kennedy Space Center, which is one of the largest space-related facilities in the world.
Merritt Island National Wildlife Refuge: This 140,000-acre refuge is a popular destination for bird watching, wildlife viewing, and outdoor recreation.
The Indian River Lagoon: Mims is located near the Indian River Lagoon, which is one of the most biologically diverse estuaries in the world and is home to a wide variety of marine life.
Brevard Zoo: A nearby zoo that features over 800 animals from all over the world, including African elephants, giraffes, and rare species of primates.
Brevard County Beaches: Mims is located just a short drive from several of Brevard County's beautiful beaches, which offer opportunities for swimming, fishing, and surfing.
Quality Garage Door Services is proud to provide 5 star garage door service to residential and commercial customers in Mims!
AFFORDABLE GARAGE DOOR REPAIR NEAR ME
Family owned, Local Small business
Honest, Friendly, Helpful, Fair Priced
Prompt, Professional, Clean
We Offer the Lowest Prices on Garage Door Repair with Same Day Service
We will find ways to save you money and work within your budget
We will do our best to repair instead of replace if we can
We are consumers too and will work hard to save you on home repair costs
Local Services in Mims, Florida
Municipal
Mims Scottsmoor Public Library
3615 Lionel Rd, Mims, FL 32754
(321) 264-5080
Mims Volunteer Fire Department
2476 Taylor St, Mims, FL 32754
(321) 267-9652
Auto Repair
Coreys Heavy Duty Service and Repair
4185 Hog Valley Rd, Mims, FL 32754
(321) 615-2662
Heart of Dixie Transmission
2379 US-1, Mims, FL 32754
(321) 267-9945
Restaurants
Hungry Howie's
2262 U.S, 2262 US-1, Mims, FL 32754
(321) 264-2455
hungryhowies.com
Mim's Southern BBQ
2191 US-1, Titusville, FL 32796
(321) 567-3002
mimssouthernbbq.com
Churches
Mims United Methodist Church
3302 Green St, Mims, FL 32754
(321) 267-6202
mimsumc.com
Mims First Baptist Church
2395 Kentucky Ave, Mims, FL 32754
(321) 267-4436
fbcmims.com
Quality Garage Door Service -
Melbourne #1 Garage Door Company